Spritzing oneself in fine fragrance should be a carefree delight. Whether your olfactory whims are drawn to floral creations, bright notes of citrus or rich and leathery musks, they should be satisfied dawn to dusk, leaving you in a heavenly scented haze.
But some perfumes contain questionable ingredients, so how can these be avoided without forgoing fragrance altogether? An obvious alternative is taking an all-natural route, but this can limit perfume palettes, put a strain on natural resources or trigger allergies.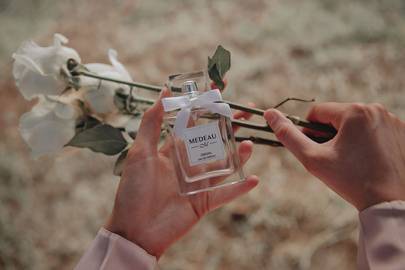 But now, new luxury British fragrance disruptor Medeau has developed a covetable alternative: a range of carefully concocted, vegan, sustainable scents. The perfumes are made using only natural and synthetic ingredients (from UK-based suppliers) that are as safe for the body as they are sublime for the senses.
The brand was founded in 2019 after years of research into modern perfumes and what goes into them. The founder, Canadian-born Allison Stubbings, came up with the idea while pregnant. 'I asked myself the same questions many expectant mothers ask themselves,' she says. 'What foods should I eat? What cosmetics should I use? What's safe to put on my skin?'
Thus inspired, she set out to answer the question: Is it possible to create a perfume that makes us feel as special as the leading luxury brands, but also works in harmony with our bodies? 'Medeau is the answer to that question, and in our opinion, the future of perfume,' she says. The innovative house challenges the idea that you can wear something safer for you and the world around you or wear something that feels opulent, but not both.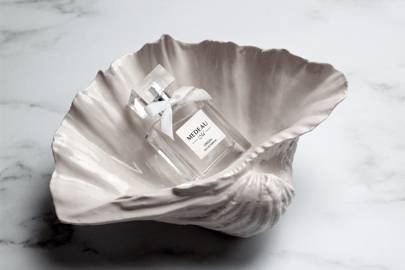 Take Medeau's debut vegan fragrance, Origin, which evokes a sense of reassuring indulgence with its fresh, modern, subtly feminine scent. It's versatile enough to take you from meeting to dinner date (when the world opens up again) and, wherever it's worn, it will give an uplifting feeling of luxury, enhanced by its safe, sustainable and cruelty-free credentials. The scent is structured to entice with a light, powdery floral opening of bergamot and soft rose, which leads to a heart of white flowers, vetiver and cedarwood on a gently lingering base of vanilla, white amberwood and cashmere musks.
Encased in 97 per cent plastic-free, recyclable packaging, Medeau's Origin is a sublime scent with no nasty secrets – and you can try a sample bottle for £7, then receive the price of the sample off a full size. Order yours here.